Visit Music Store Heaven for all your Reed Kotler Music needs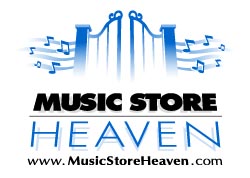 Learn By Ear From Your Favorite Recordings. You can bet your favorite players learned this way. Figuring things off recordings yourself is one of the best ways to improve your playing. Slow the music down but keep the same pitch. These products are used by many top transcribing professionals.
If you already have transcription and/or guitar tab books, learn the music faster and more accurately by working with your books and our products. Listen to and play along with the music slowed down. Gradually increase the tempo.
Transkriber Software Version 2.2
Windows 7 and Vista compatible

Our Mission
For generations now, top musicians have learned by ear from the recordings of their favorite players. Our mission is to create tools to help people learn in this way. This is the most essential skill you can develop if you want to learn and improve as a musician.
Whether you play jazz, rock, bluegrass, country, folk, blues, Celtic ... Whether your instrument is guitar, banjo, bass, saxophone, trumpet, fiddle, mandolin, piano, drums, trombone, dobra, harmonica, accordion, ... We have the tools to help you learn by ear.