Visit Music Store Heaven for all your Reed Kotler Music needs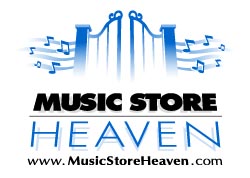 While we all would like to be able to anything learn by ear, for most of us that's something that develops over time. In the beginning we learn what we can by ear but it's still helpful to have people show us things and to read about things in books.
However there is no substitute for the training you get from sitting down with the recording and figuring things out yourself. No single practice method will do more for your improvement. It's a rite of passage for all serious musicians and should be something you work on as early as possible in your musical development.
In the beginning it can be very helpful to buy a good quality transcription of the material you want to learn. Then you use a TR-1000, or Transkriber software program to slow the music down and try to transcribe it yourself. As you do that, you check your work against the book and also use the book when you really get stumped. This is an amazing learning tool to use these two things together.