Visit Music Store Heaven for all your Reed Kotler Music needs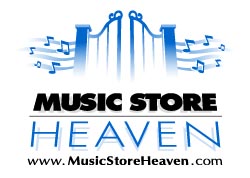 If you want to learn jazz, then there are two things you must do; transcribe and play. Jazz masters like Stan Getz, Lee Konitz, Charlie Parker, Phil Woods, Kenny Baron, Wes Montgomery as well as many others have talked about how they learned solos from recordings. In fact I doubt you can find any top professionals that didnt do this. They might take just a phrase, lick or an entire solo and transcribe it to on paper or directly to their intrument.
While transcription books might seem to be a quick solution to finding out which notes are being played, they can never help you to learn the subtle nuances that are so essential in jazz. Transcription books are best used to help check your own transcriptions or to help you out when you have already tried to figure out the music yourself first Only by transcribing from recordings by jazz greats like Miles Davis, Bill Evans and Charlie Parker can you learn the jazz styles and those riffs that you have admired for so long.
To learn these works, you will need some tools. Software such as the Transkriber, digital music study recorders such as the TR-1000 or TR-400 , enable the jazz musician to slow down the music to a speed where they can get inside those fast licks and learn just what is going on. It will also allow the student of jazz to play along with their favorite solo at a comfortable tempo and progressively increase the speed as they learn the passage. Simply put, if you want to learn jazz, then you need to listen to recordings and transcribe them to your instrument. This is the main method of any great jazz artist.
Devices such as the LBR-100 Lead Bass Rhythm Isolator will help you focus more on particular parts such as the rhythm section. The LBR-100 will also provide you with an endless supply of play-along recordings using your standard stereo jazz recordings.
Whether you want to learn jazz piano, learn jazz sax, learn jazz trumpet, learn jazz guitar, learn jazz drums, learn jazz trombone, learn jazz banjo, learn jazz violin (fiddle) or learn jazz bass, the main method will always be to listen, transcribe and play.